Bella Italia Holidays
Onze hotels
ARK HOTEL
Verona: 73 modern rooms and suites in a modern 4-star city hotel just a short walk from the station and the Verona's downtown. Ideal for business trips, urban visits, conferences and meetings. Private parking, meeting rooms, restaurant.

HOTEL BELLA ITALIA
Lake Garda - Peschiera del Garda: A modern 4-star hotel designed for families. With its 57 rooms furnished in a functional and comfortable way, it is suitable for families with children. The indoor pool, the sauna and the playroom for the little ones, in addition to the large outdoor pool with water games, are the areas where we arrange activities all year round. The sports, leisure and recreational facilities of the adjacent Bella Italia Camping are available to guests.

FAMILY HOTEL SCHLOSS ROSENEGG
Austria – Rosenegg: In the enchanting town of Fieberbrunn, not far from the renowned resort of Kitzbuehel in Tyrol, is a 4-star family hotel nestled into a castle with medieval charm. Double rooms, family rooms and suites for families with a large wellness area, indoor pool, spa and a rich children's program.
Veronello Resort
Il Veronello Resort si trova a Calmasino, in una zona verdeggiante sulle colline moreniche, a soli 2 chilometri dalle rive del Lago di Garda. È un luogo tranquillo, accogliente e con tanto agio esterno dove gli ospiti troveranno: due splendide piscine, tante confortevoli aree relax dotate di sedie e tavolini, una zona barbecue perfetta per grigliare e un rinomato centro sportivo con diversi campi da calcio in erba naturale e sintetica.
HOTEL VELA D'ORO
Lake Garda - Bardolino: The hotel is located on the shores of the lake, on the port of Cisano and enjoys an enchanting position between Bardolino and Lazise. The 55 rooms furnished with the most modern comforts are located in the main house and in the nearby annex. In the main building is a modern lobby with information and booking service, elevator, TV and billiard room, 24h bar and internet point. A wonderful park with centuries-old trees and a splendid lakefront pool are available for guests.
HOTEL BELLA LAZISE
Lake Garda - Lazise: A calm and familiar environment where to spend relaxing, sporting and healthy holidays in contact with nature. Just 5 minutes walk from Bardolino and Garda, with an area of 50,000 m2 entirely dotted by olive trees and native vegetation, it offers campers grassy and shady pitches as well as mobile homes, bungalows and apartments.
HOTEL COSTA PARADISO
Sardinia – Costa Paradiso: 4-star hotel with 50 rooms in Costa Paradiso, Sardinia. In an enchanting location, on the northern coast of Sardinia (approx. 1h ½ from Olbia), directly on the rocks overlooking the sea with romantic private cove and sea-view swimming pool. The offer is complemented by a bar and restaurant, private parking and sports facilities.
HOTEL BELLA PESCHIERA
Lake Garda - Peschiera del Garda: A comfortable 3-star hotel, just 500 meters from the picturesque historic center of Peschiera del Garda. The hotel has 35 renovated rooms with air conditioning, some of them with lake view, private parking, swimming pool, elevator, breakfast hall, TV and reading room, wifi connection. The sports and recreational facilities of the adjacent Bella Italia Camping are available to hotel guests.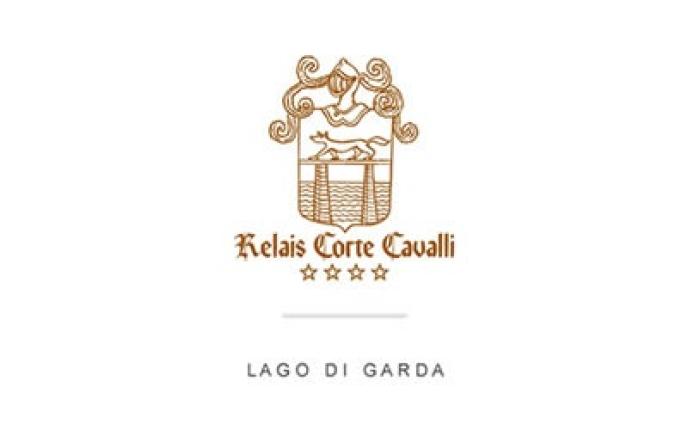 RELAIS CORTE CAVALLI
Lake Garda - Peschiera del Garda: A charming 4-star Relais built in a seventeenth-century complex with 54 rooms, a gourmet restaurant and a multi-purpose room. The structure, surrounded by fields and vineyards, is only a few kilometers from Peschiera and is ideal for a demanding clientele looking for a relaxing yet active holiday. In the surroundings it is possible to take cycling tours, wine tastings and food and wine tours and the property is suitable as a gateway for excursions to the nearby cities of art.
Onze campings
CAMPING SERENELLA
Lake Garda - Bardolino: A quiet and family-friendly environment where to spend relaxing, sporting and healthy holidays in contact with nature. Just a 5 minutes' walk from Bardolino and Garda, with an area of 50,000 m2 entirely filled with olive trees and native vegetation, it offers campers grassy and shady pitches as well as mobile homes, bungalows and apartments.
CAMPING BUTTERFLY
Lake Garda - Peschiera del Garda: Directly along the shores of the lake, a stone's throw from the historic center of Peschiera and surrounded by greenery, it is the ideal place to spend a peaceful holiday with your family in complete relaxation and safety. The structure offers different types of accommodation, such as masonry bungalows, mobile homes able to host between 4 and 6 people or comfortable pitches.
CAMPING CISANO SAN VITO
Lake Garda - Bardolino: Ideal for families, it is located directly by the lake, situated in a quiet area and within walking distance from some of the most important tourist centers of the lake, such as Bardolino, Garda and Lazise. Appointed with swimming pools, tennis court, children's playground, supermarket, restaurant, shops and private 700-meter beach.
CAMPING BELLA ITALIA
Lake Garda - Peschiera del Garda: The campsite, classified by the ADAC as Super Platz, offers bungalows and 5-star apartments as well as traditional pitches. Right by the lake, it is only a few minutes away from the picturesque center of Peschiera del Garda and establishes itself as ideal place for a holiday with many sports activities and a rich entertainment program.
CAMPING BELLA SARDINIA
Sardegna – Cuglieri: 33 hectares of tall pine trees within the picturesque nature of the Sinis peninsula, directly overlooking the long sandy beach of Is Arenas (Oristano). In addition to the 300 spacious and shady sandy-bottomed pitches for tents, caravans and trailers, the campsite offers bungalows equipped with an outdoor veranda to better enjoy your holiday in one of the most untouched and naturally beautiful parts of Sardinia.
CAMPING BELLA AUSTRIA
Austria – Sankt Peter amKammersberg: Nestled in the green Katschtal valley in Styria at an altitude of 800 meters, this small and modern campsite offers all the comforts, services and attention to detail of our properties based around Lake Garda. In the spacious pitches, mobile homes and tents, a holiday in contact with nature turns into an unforgettable experience. The heated pool, the wellness area, the traditional restaurant, the children's entertainment and the countless possibilities for tours in the surroundings guarantee relaxation and fun for the whole family all year round.
Onze appartemeten- en bungalowparken
GASPARINA VILLAGE APARTMENTS
Lake Garda - Castelnuovo del Garda: Modern residence featuring 120 three-room apartments located in Castelnuovo del Garda, in the immediate vicinity of Gardaland, not far from Caneva World and just 2 km from the center of Peschiera del Garda. It has a sports center with a multi-purpose pitch, a large lagoon pool, a minimarket, a restaurant, a bar and a children's playground.
BELVEDERE VILLAGE
Lake Garda - Castelnuovo del Garda: residence featuring 182 three-room apartments, 2 kilometers away from Peschiera. 2,400 m2 of swimming pools, water games and the large park make the hotel a perfect destination for families looking for a modern, comfortable and quiet accommodation. The proximity to the motorway exit and the excellent value for money make the hotel the ideal gateway for trips and guided tours in Veneto and Lombardy's the art cities.
Ons hostel
MEET GARDA HOSTEL
Lake Garda - Peschiera del Garda: The first and only hostel on Venetian Lake Garda, inaugurated in 2014. Large indoor and outdoor communal areas with a panoramic terrace on the roof of the building, gardens and a covered porch on the ground floor. Dorms from 6 to 8 beds, double and triple rooms, all with private balconies and in-room amenities. The strategic location at 500 meters from the Peschiera del Garda railway station and 50 meters from the lake makes it an excellent gateway for modern, young and dynamic travelers.
Onze touroperators
WEDDING IN ITALY
Our travel agency deals with the organization of weddings in Italy for foreigners. Lake Garda, Verona, Venice and Tuscany are some of the romantic locations where you can say your own "yes". We deal with religious and civil weddings, symbolic rites and renewed wedding promises.
HAPPY CAMP
Tour Operator that has been offering holidays in mobile homes and tents in popular tourist destinations since 1999, including Lake Garda, the Venetian and Adriatic Riviera, Tuscany, Abruzzo, Lazio, Campania, Apulia, Calabria, Sicily, Sardinia, Spain, France, Croatia, Slovenia, Austria and Hungary. Spacious and bright mobile homes with modern and functional furnishings, fitted with bathroom with shower, living room with kitchen and two or three bedrooms depending on the accommodation type chosen, fully furnished and featuring pillows, blankets, dishware and garden furniture.
ARENA TOURIST
Tour Operator and travel agency that has been operating for over 20 years around Lake Garda. We take care of incoming both for foreign and Italian tourists for Lake Garda and Verona, daily excursions in Northern Italy's best known tourist resorts, Arena di Verona ticket office, planning of weddings for foreigners in Verona, Lake Garda, Venice and Tuscany, air ticketing, honeymoons and customized travels around the world for tourism, work and study for both individuals and groups.
Nieuws
BELLA ITALIA DOLOMITI
Dolomites - Piani di Luzza: Holiday village in the heart of the Dolomites, convenient to Sappada's skiing facilities with sports fields, sports hall, swimming pool, wellness center, restaurant, discotheque, meeting rooms and entertainment. The village offers different types of rooms and it accommodates both families and sportsmen in 5 residence complexes and different locations.
BELLA ITALIA EFA VILLAGE
Adriatic - Lignano Sabbiadoro: splendid sport village for families and groups immersed into the pine forest, directly by the sea with a 1-kilometer equipped beach, covered Olympic-size pool, sports hall, outdoor swimming pools and sports fields, water park, restaurant.